11/06/16
The Friends have added their first plantings to the park!!!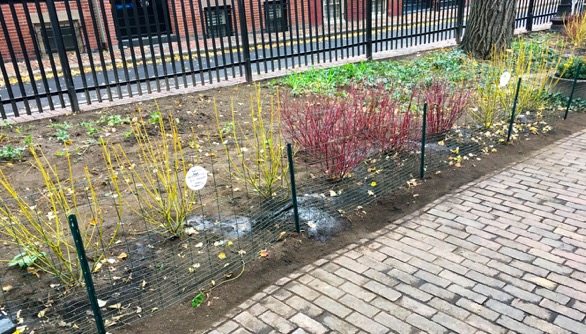 New plantings and protective fencing


Several Red and yellow Twig Dogwood bushes have been added along the pathway. During the summer the Yellow bushes will spout green leaves and white flowers. The Red dogwoods will sprout beautiful variegated leaves. During the winter months their branches will bring a bit of color to the park.

Additionally, several hundred bulbs were planted throughout the park that will bring an early burst of color in the Springtime.

The North side of the park has been temporarily fenced off in order to let the bushes establish themselves, so they won't be disturbed by people or pets. We ask that you please respect the fencing and give our new plants a chance to get used to their new home!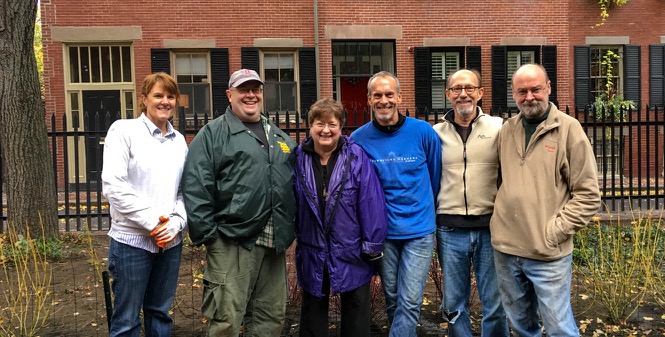 Some of the planting crew


More photos from planting day can be found on our Facebook Page.
09/01/16
The paperwork is now complete. Friends of Watson Park is now an official 501(c)(3) organization, and can now officially begin fundraising. Our bylaws have been filed and our first board established. Memberships to the Friends of Watson will be made available in the coming months.
10/13/15
On October 13, 2015, the Boston Redevelopment Authority (BRA) turned over the deed for the 5 cit parcels they owned over to the City of Boston Parks Department. Watson is now an official city park; guaranteed to be public open space.